Delivered to your door, some cooking may be required. We typically require at least 48hrs notice for Hamper orders. However, subject
to availability, we may be able to provide hampers with shorter notice.
Add alcohol to your hamper: Beer $9, Glass of wine $10, Glass of sparkling $12 each.
Add a side of steamed, seasonal vegetables: $7 per person.
Order your hamper when you book your room, or add one after you've booked by and clicking here (scroll down and click the orange "extras" button).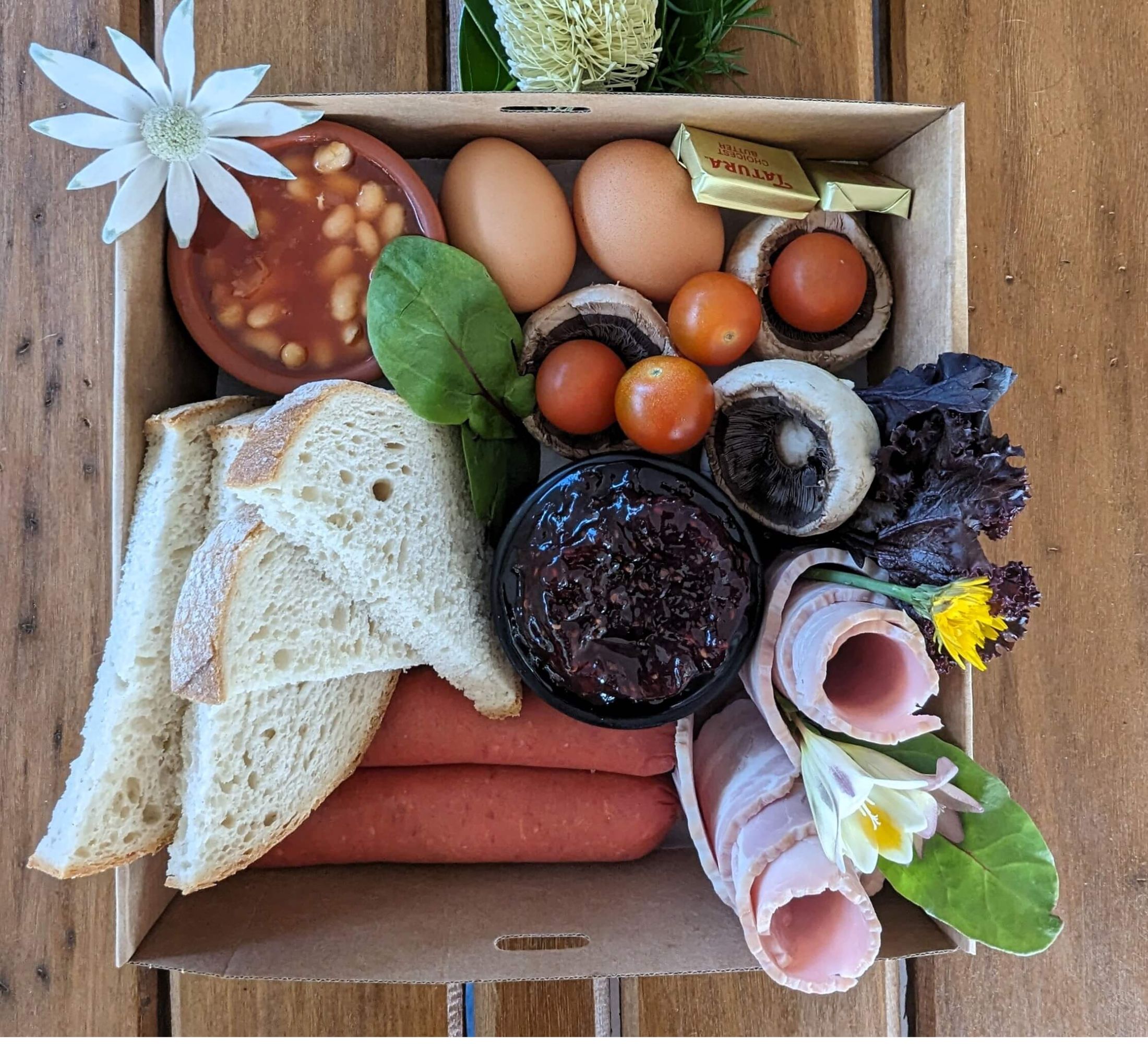 BBQ Breakfast Hamper - $22.00 Per Person
Bacon, Eggs, Sausage, Tomato, Mushrooms, Baked Beans, Toast, Butter & Jam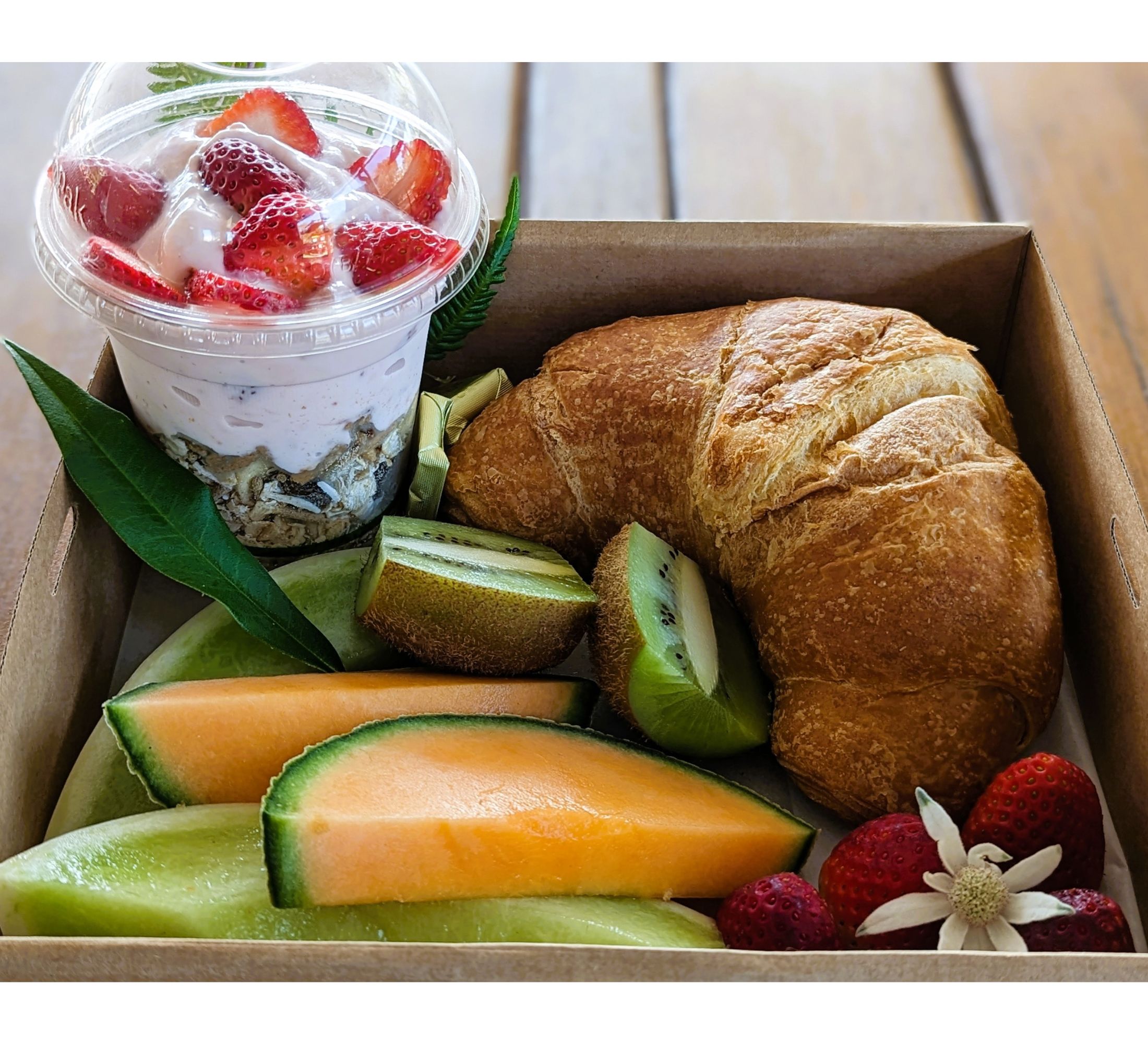 Vegetarian Breakfast Hamper - $14.00 Per Person
Croissant,  Fruits, Muesli, and Fruit & Yoghurt Cup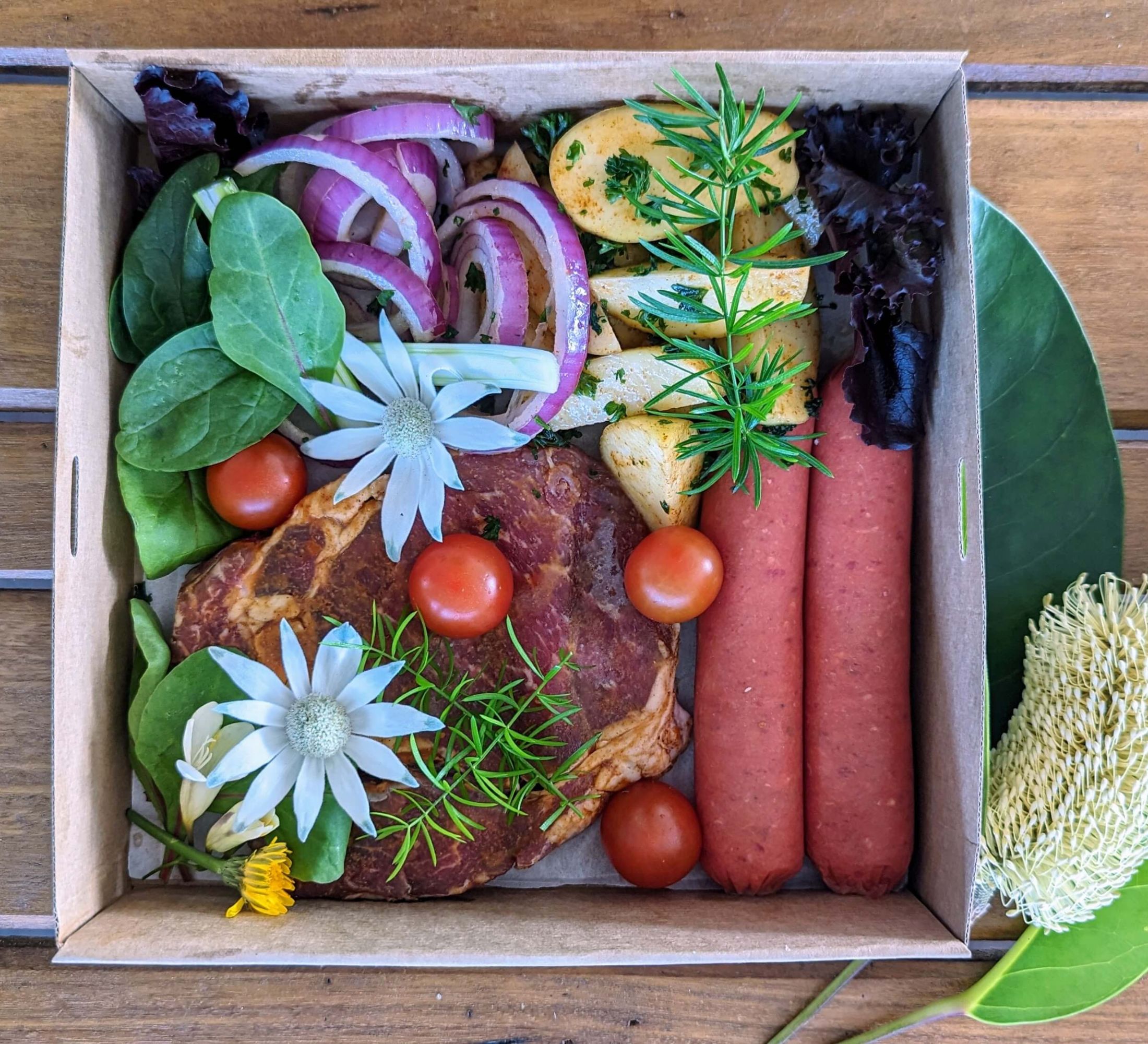 BBQ Beef Steak Hamper - $45 Per person
Rib Fillet steak 200g, Sausage, Sliced Potato & Sliced Onion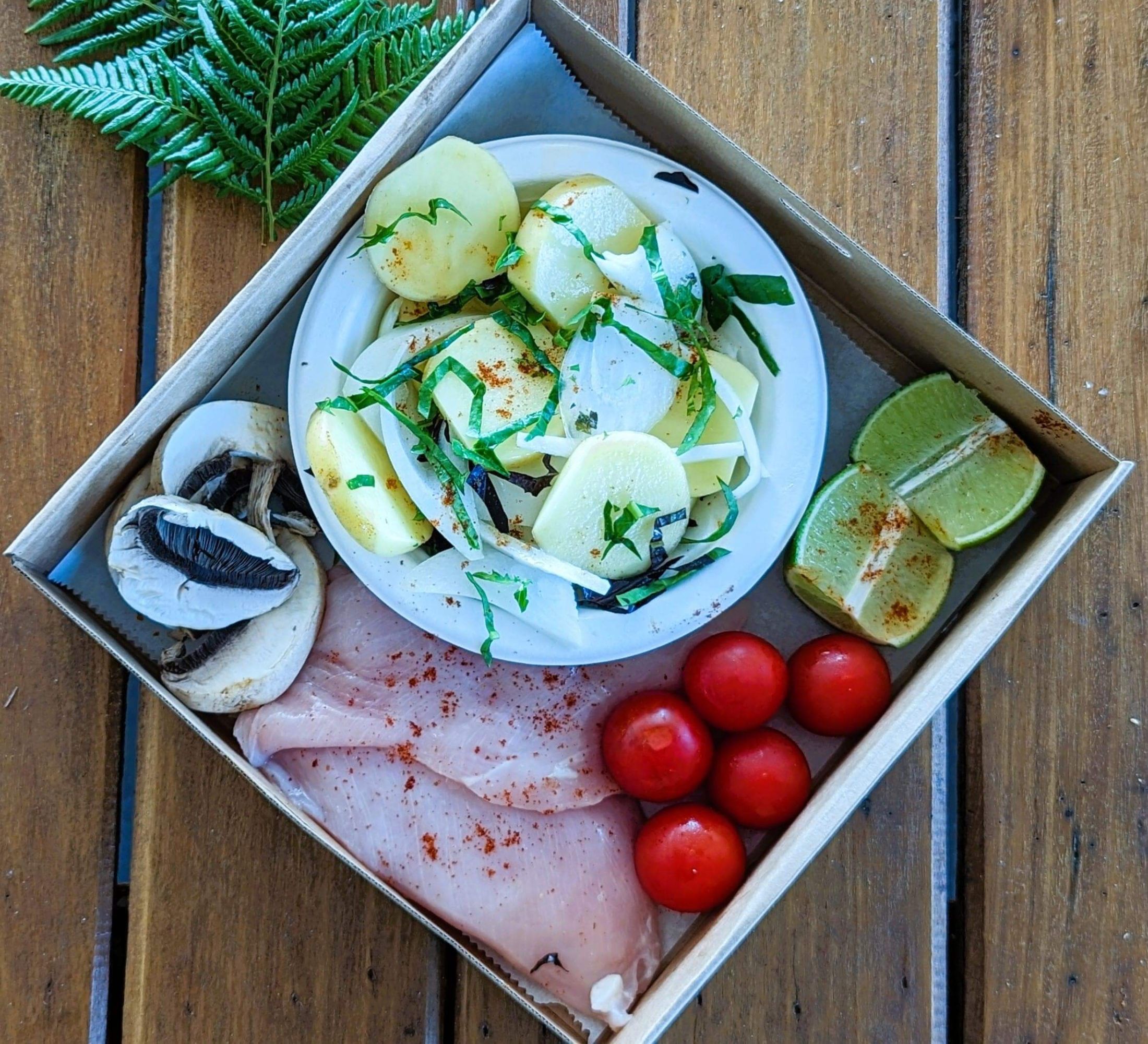 BBQ Chicken Hamper - $35 Per Person
Plain breast fillet, BBQ marinaded wings, Sliced Potato & Sliced Onion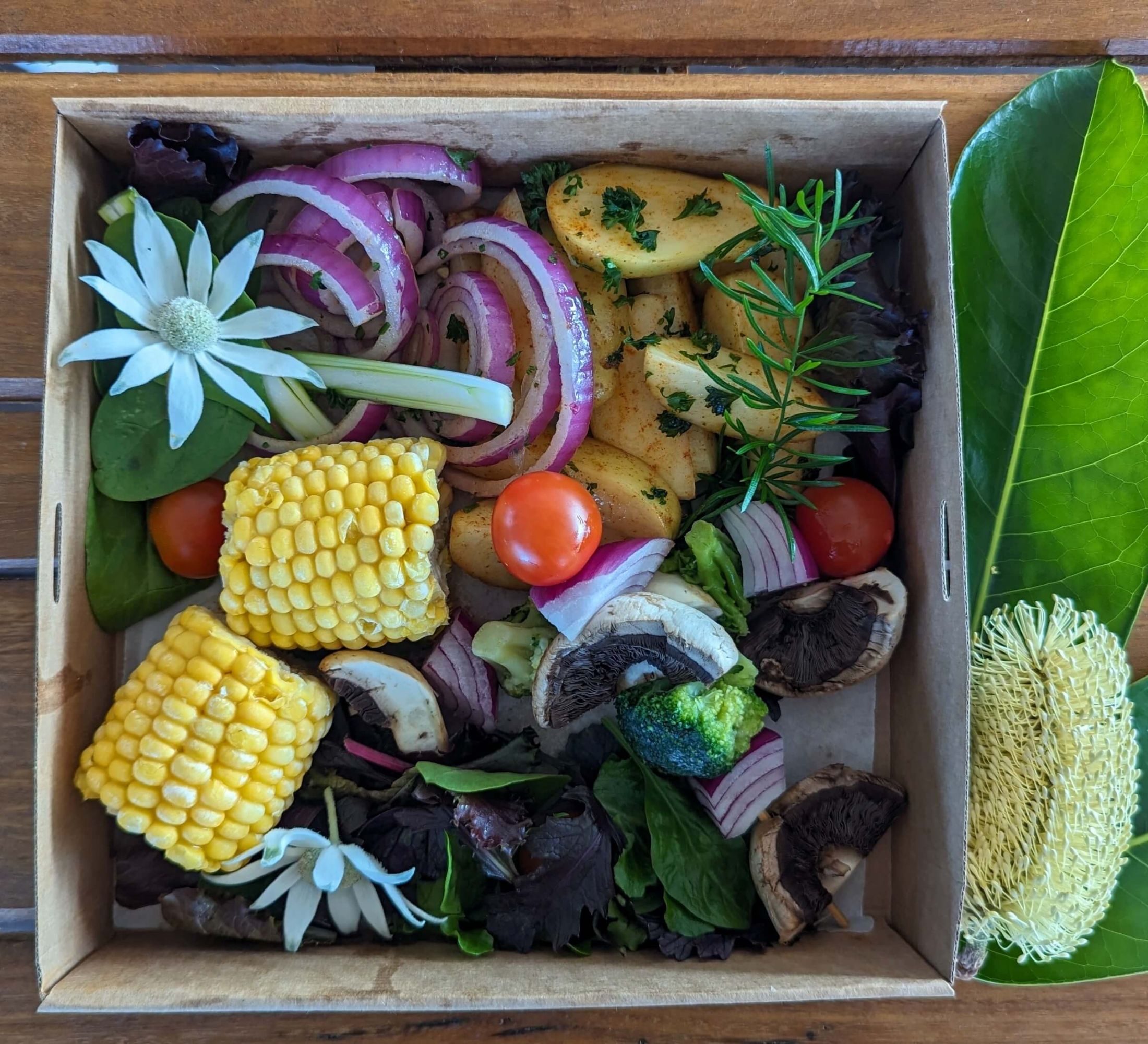 BBQ Vegetarian Hamper - $28 Per Person
Corn on the Cob, Veg Skewers, Sliced Potato & Sliced Onion

Garden Salad - $9 per person

Pasta Salad - $9 per person

Fruit Salad - $9 per person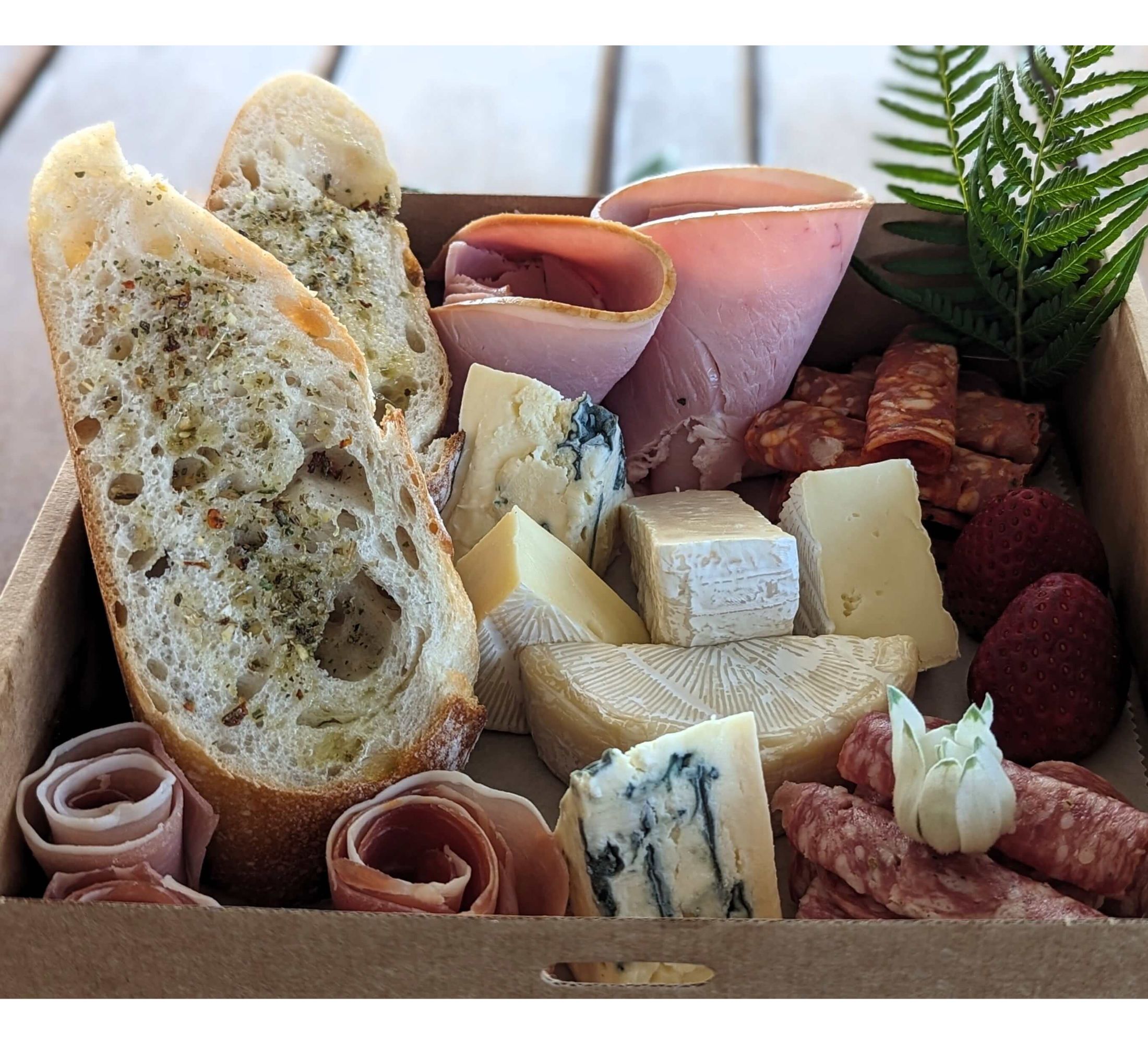 Cold Meats & Cheeses Hamper - $18 Per Person
Salamis, Ham, Cheese x 3, Sourdough Bread

Vegetarian Antipasto Hamper - $16 Per Person
Olives, SDT, Artichokes, Sourdough Bread, Dips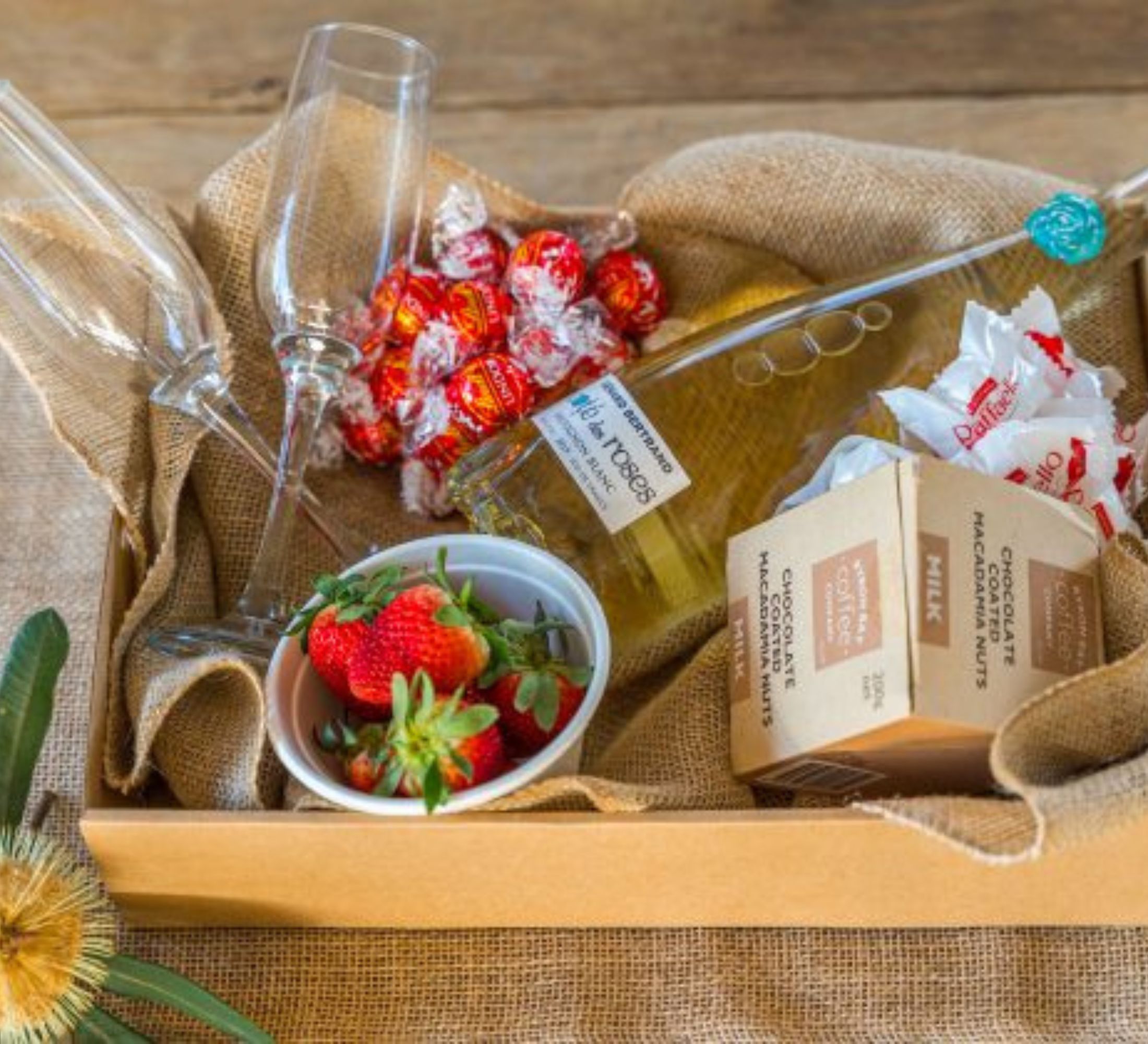 Romance Hamper - $99
Assortment of chocolates, Strawberries, & a Bottle of Bubbles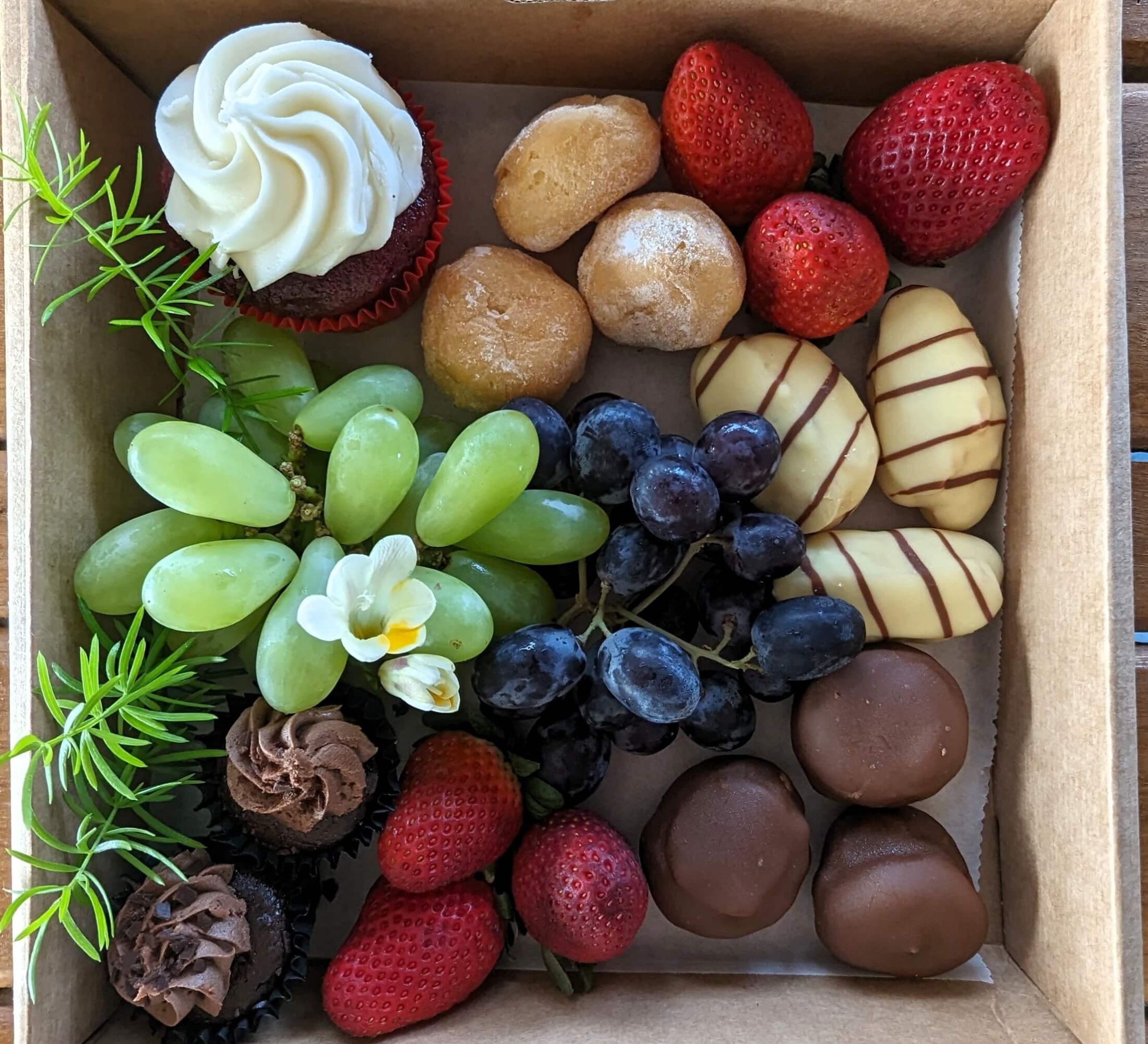 Dessert Hamper - $26.00 Per Person
3 types of Frozen Petite Desserts (3 types) with Fresh Fruit Garnish